What is Trial of Steel ?
Trial of Steel is a special event that you can only fight twice on Mondays.
Defeating this team you will be decently rewarded.
There is 3 difficulties according to your level.
You have a maximum of 2 attemps only. So don't waist them fighting in a lower difficulty if you are able to fight an higher one.
Where to find this Event ?
From Main page > Dungeons > Events > Trial of Steel
Now Select your difficulty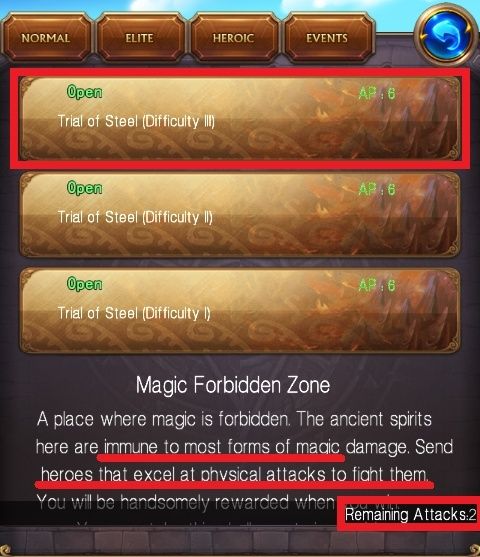 And set your team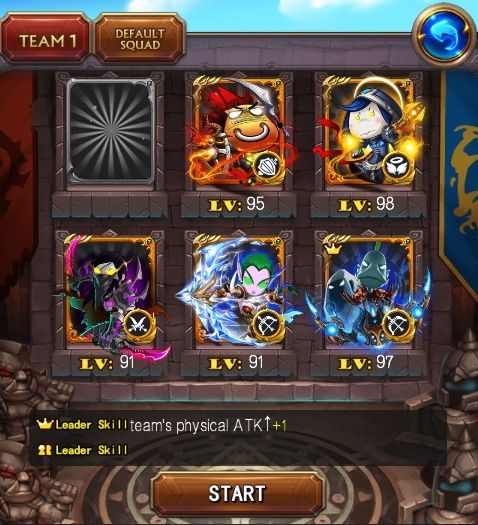 You will need physical damage dealers.
I use 1 tank because my damage dealers die if I place them in the front row.
And 1 healer. Priest, Shaman, CanonLAdy, the one you have.
Choose Team's Physical attack up as Leaderskill.
The first thing to do is to place your highest phisical damage dealer on the right side to quickly kill Envy.
Your healer on the right side is fine too because she will only take damage from one hero.
You can also switch your healer and your physical damage dealer on the right side according to the one who tanks the best. In my team my Priest tank better than my Hunter. But don't forget that Hunter enemy initiative skill hits the back row.
Now kill them all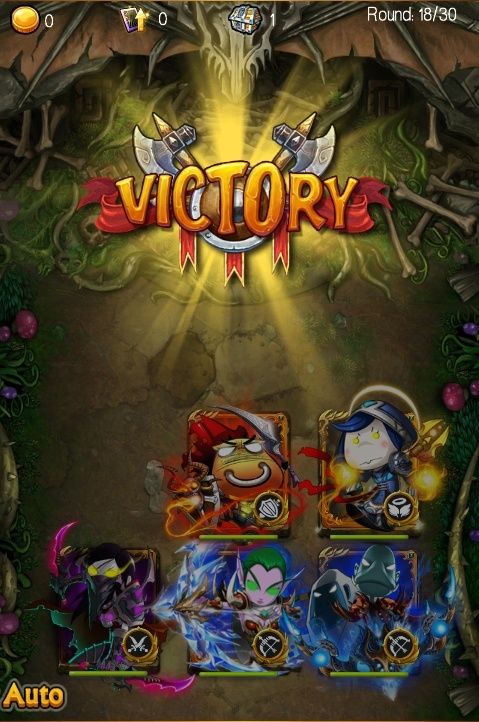 Here your reward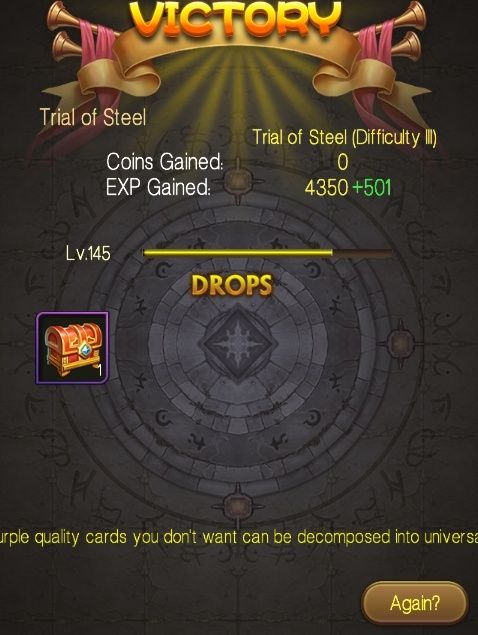 You can find your reward from the main page > Items and open your chest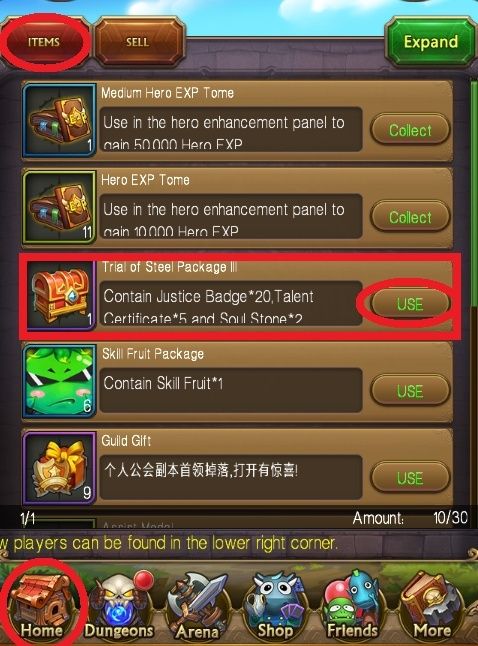 Very decent reward !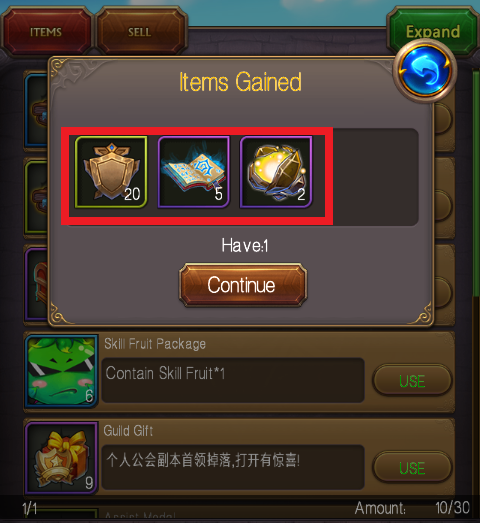 Posts

: 23


Join date

: 2016-06-10



For the lower levels: dont be discouraged by the high level squad chaton uses, its possible with a lot less. If u have three heroes that survive the burst, one of which is a healer, ur good to go. I used frency mt, qriest and thief which was enough to kill it. Though, to be honest, they all have max gem activation, high level equip and stuff



Posts

: 16


Join date

: 2016-06-15



I use 2 healers and 3 damagers for dificulty III



Posts

: 2


Join date

: 2016-06-12





Similar topics
---
Permissions in this forum:
You
cannot
reply to topics in this forum